Co-authored by Tanya Gadsby, Avril Orloff, and Minh Ngo —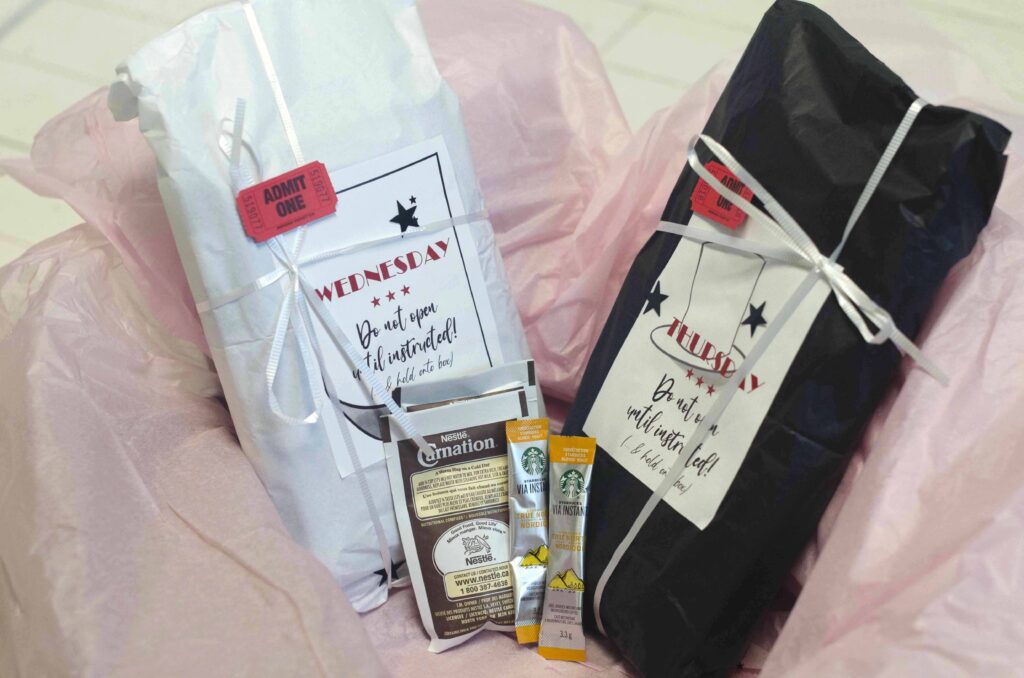 We are constantly exploring unique ways to engage people in online meetings, from brainstorming boards such as MURAL, to using augmented reality so people can virtually walk through graphics.
Conference boxes are another way of making meetings more interactive, hands-on, and fun for participants. These boxes are delivered to people's homes before a meeting and often contain treats, activities for different parts of the agenda, "secret envelopes," visual templates … things to help people break away from the screen throughout the meeting and create an element of surprise and delight.
In November, our friends at Lizard Brain reached out, as they were collaborating with Sephora on a two-day virtual retreat for their executive team. They wanted to "break the fourth wall" of Zoom by delivering conference boxes to sixty-two Sephora directors & executives. These conference boxes needed to dovetail with the agenda, echo the theme of the retreat, and align with Sephora's brand.
Timelines & Roles
Before we started any design work, we identified our "ship-by" date. This was the deadline for shipping the boxes so they'd arrive a few days before day one of the conference.
The ship-by date also helped us identify other key dates: final approval deadlines for print materials, time we'd need for packing the boxes, final deadline for approving items we needed to order, etc.
We also defined clear roles for our team:
Tanya as creative director, coordinator, budget tracking, and sourcing items
Avril supporting sourcing items and designing visual handouts and templates for print
Minh for receiving shipments, printing materials, and packing the boxes
Defining a theme for the conference boxes
We started by considering themes for the event, based on the challenges, goals, and strengths the team would be working through over the two days.
A theme isn't just for fun. It helps the team frame abstract ideas or difficult topics in a way that is non-threatening and more objective than if only looking through the lens of their work. It's easier to talk about challenges if we think of them as rocks in our river journey. It's less intimidating to frame risks / opportunities as a game of chutes and ladders (or snakes & ladders if you're Canadian).
Sephora wanted to acknowledge the fear and challenges of 2020, while also looking forward with excitement, playfulness, and a spirit of joy.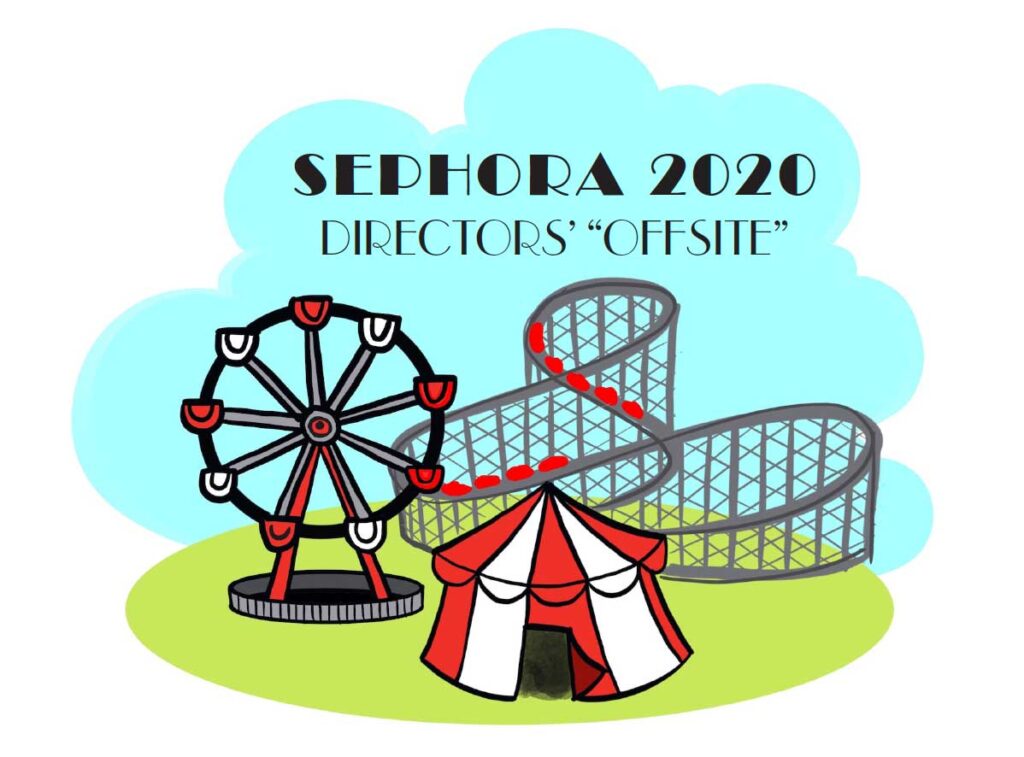 Alongside the facilitation team, we helped narrow it down to an amusement park theme. This theme offered a range of metaphors for framing the discussion: roller coasters representing the ups and downs of the bigger journey; funhouse mirrors for reflecting on different perspectives of self; magic shows to inspire delight and wonder; haunted houses to face our fears.
Aligning with the agenda
Once we had a theme, we considered the shape of the agenda and how the boxes would enhance the journey over the two days. What activities could benefit from deeper engagement? How might we create a shared experience through touch, taste, sound? How can the boxes set a tone for the meeting before it even starts? After it ends?
Below: excerpts from an early draft proposal showing how participants would experience the boxes, and how they would align with the agenda.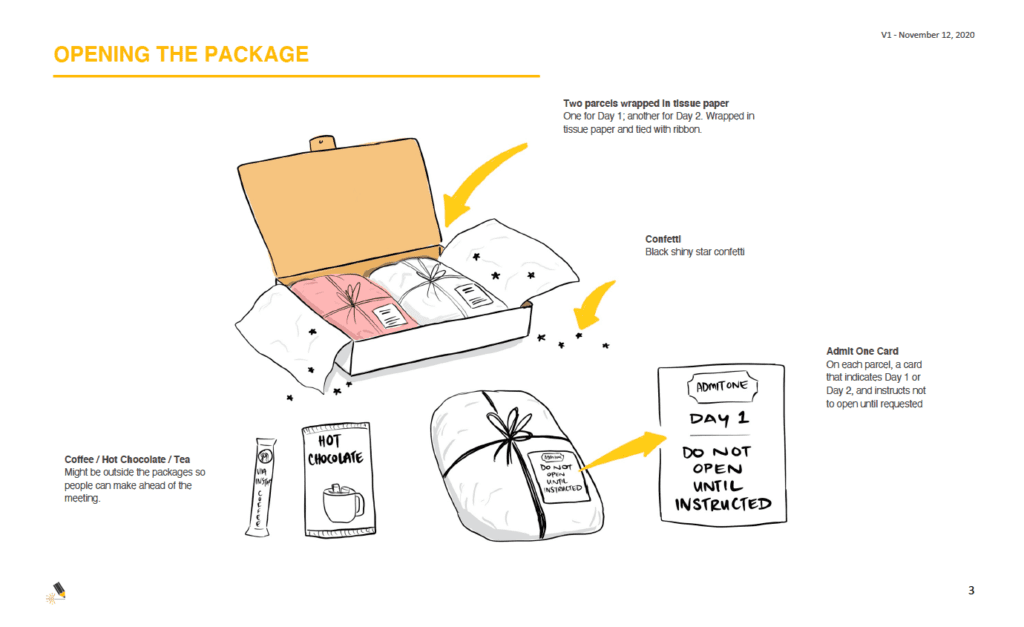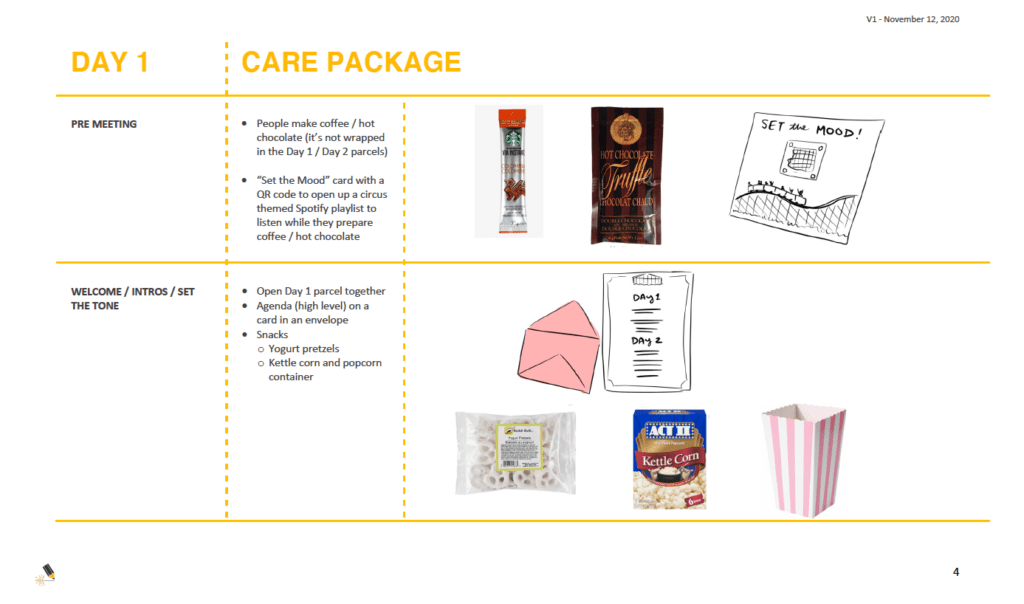 Authenticity is also key: in addition to aligning with the agenda, the items should align with the culture of the team. We worked closely with the client, as they understood their people and what would delight them, to get a sense of what types of items might work best.
Content of the Sephora Boxes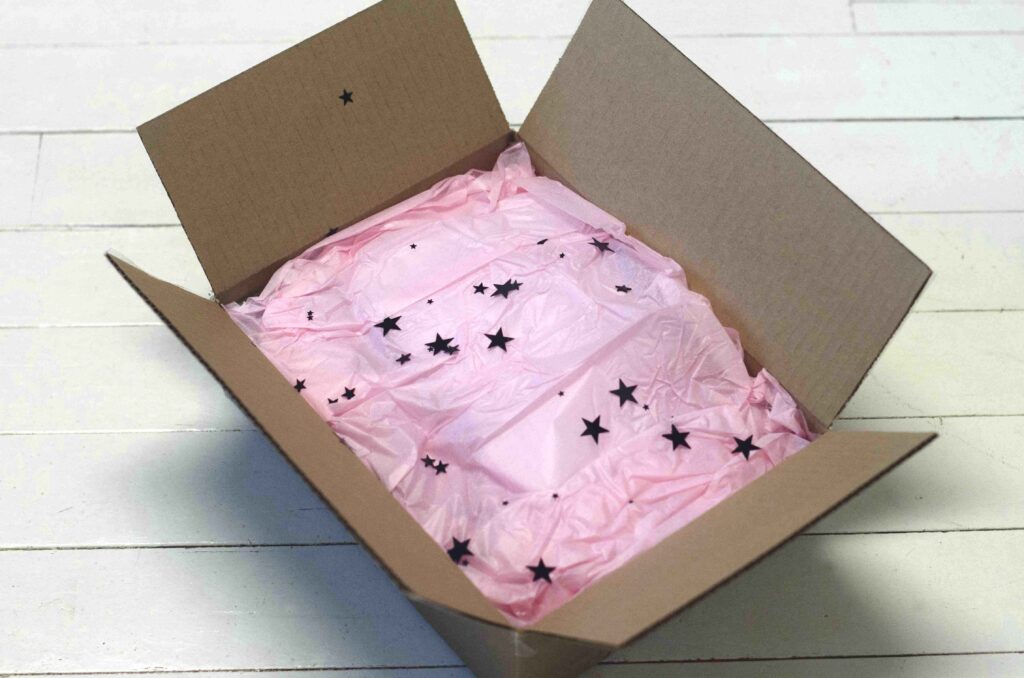 Choosing what to include in the box was very much a joint effort. Sephora had clear ideas for certain items, but was open to suggestion on others.
The first thing we agreed on, after the theme, was that the boxes should be separated into "Day One" and "Day Two" packages, each one individually wrapped in tissue paper, tied with a ribbon, and topped with a card saying "Do not open until instructed." This kept participants on track, as well as heightening their sense of anticipation for what was to come.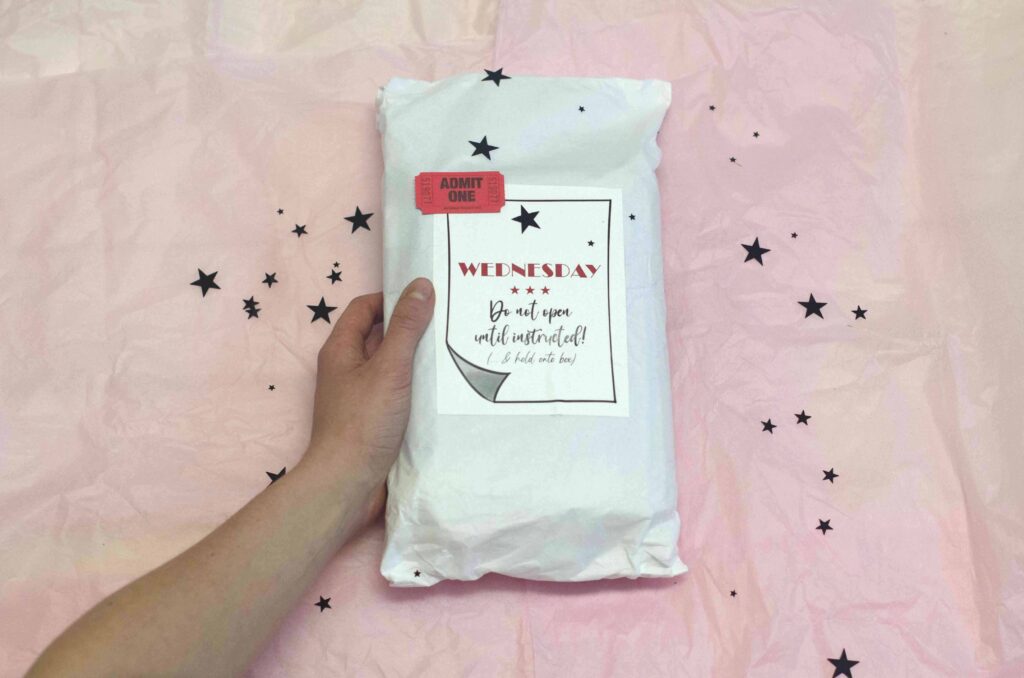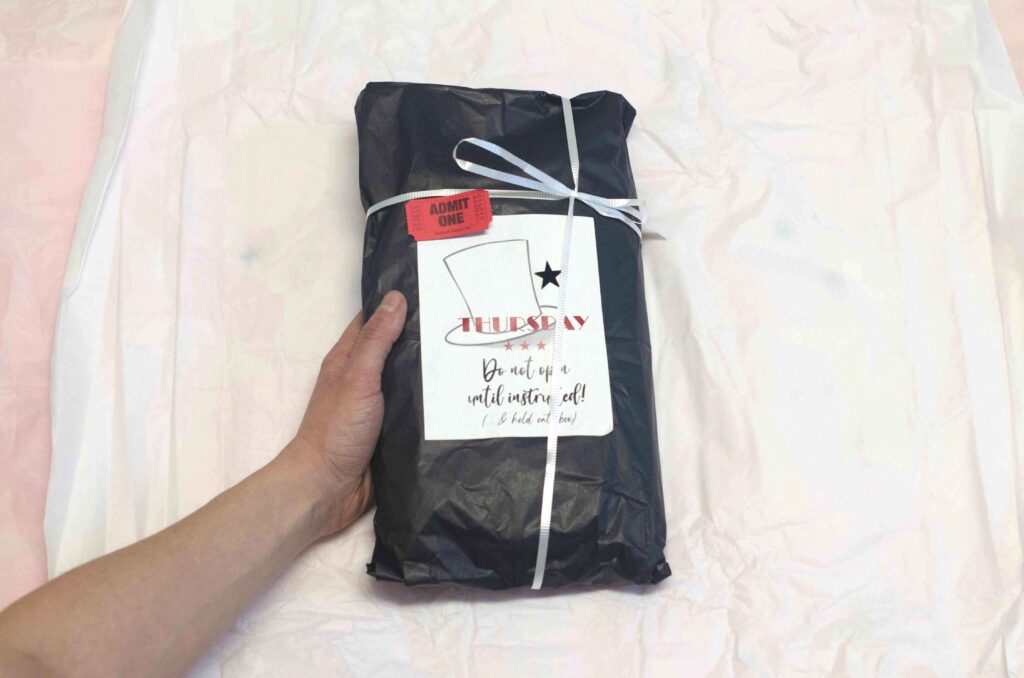 Every meeting should delight the palate, so we included packets of instant coffee and hot chocolate so participants could brew a cup before the start of the meeting. Each day had different themed treats such as popcorn, twizzlers, lollipops, and champagne candy to "toast" accomplishments.
To add to the fun, each day's package contained items for movement breaks: a set of juggling scarves on Day One and a ribbon wand for Day Two. A magic rope trick was also included for a segment where the group would learn magic together.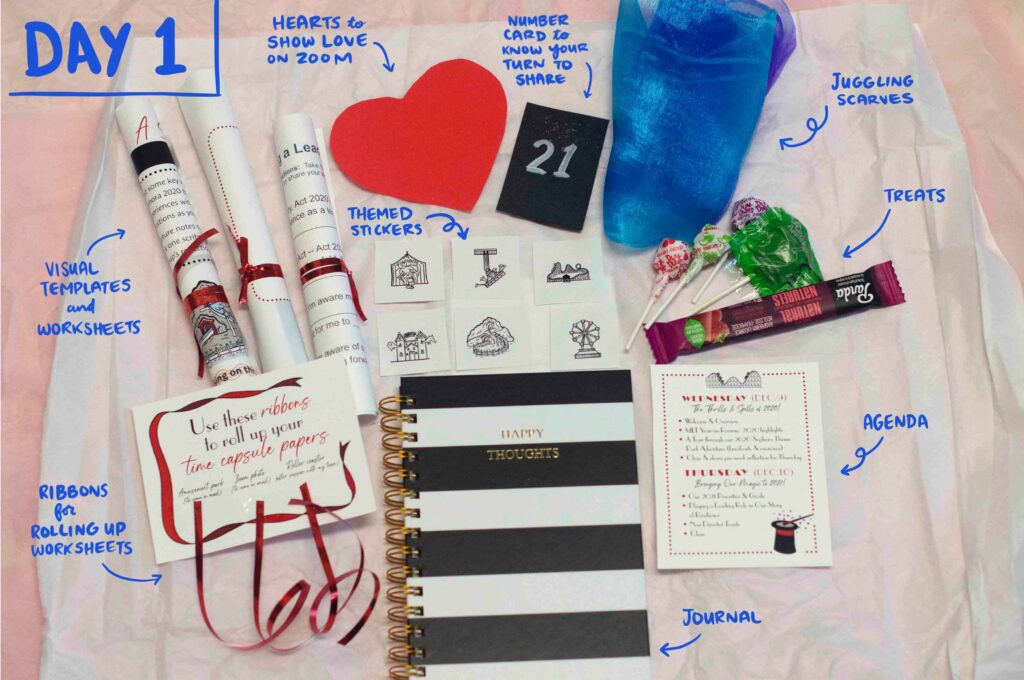 Each day's activities were supported by visual handouts and templates, including templates for framing discussions and mapping goals, a visual agenda to keep people on track, and themed stickers and cards for specific reflection activities.
Also included were items to deepen their thinking and serve as ongoing keepsakes: a journal to record their thoughts, and a prism to prompt reflection throughout 2021.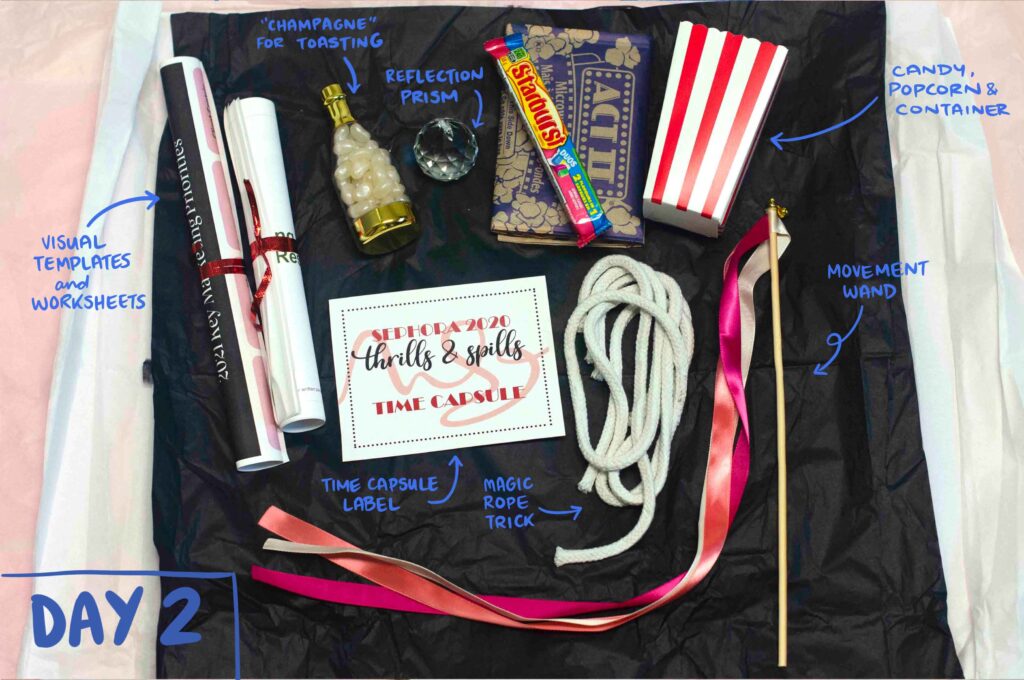 The final activity had people wrap up their completed worksheets and templates, along with the journal, into the box and wrap it up as a time capsule.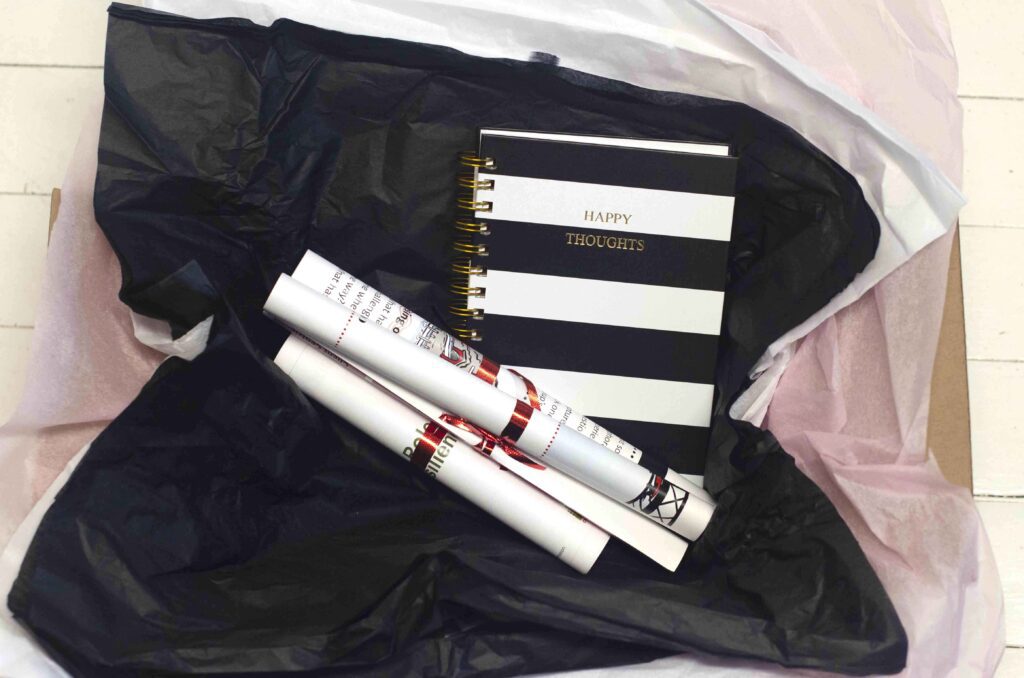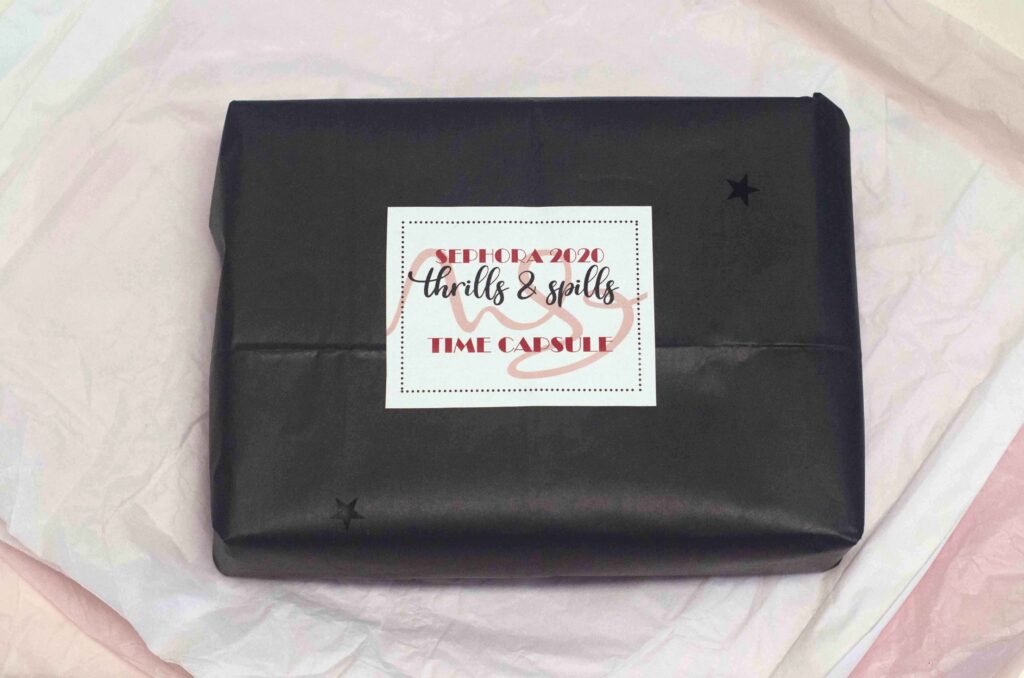 Tips for conference boxes
Planning & coordination: conference boxes require significant planning and coordination. Close tracking of timelines, dates, and budgets is essential!
Teamwork: conference boxes require a team working together with clear communication and division of roles.
Content: be purposeful in your choice of items. Consider their usefulness, how they'll enhance the conference dialogue, and bring joy and delight. Also consider eco-friendly packing options and ways of re-using items (such as the time capsule for Sephora that re-used the shipping box and wrapping).
Cross-border shipping: we are based in Canada, and the majority of the boxes were shipped to homes in the USA and South Korea. International shipping requires additional time for planning (tax forms, etc), and transit.
Timing: if you're planning boxes for November – December, additional time needs to be built in to account for the holiday season.
Connect with us!
Planning an event? Whether you're in early stages, or need support asap, we're always happy to share ideas on how best to enhance your event. Reach out and let's chat!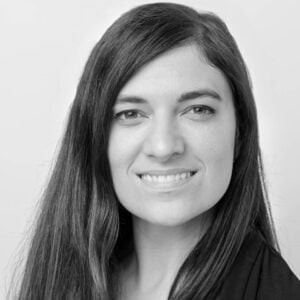 Tanya Gadsby is the founder of Fuselight and has fifteen years of experience working in event design and audience engagement. She specializes at strategic use of graphic facilitation so it deepens dialogue, creates a safe space for sharing, is flexible to the group's needs, and is a core part of the work moving forward. Tanya has collaborated with clients around the world in a wide range of industries – from large organizations such as IBM, the Bill & Melinda Gates Foundation, the Growald Family Fund, UNESCO, McKinsey, and Vanderbilt University… to intimate gatherings of Indigenous communities in remote corners of BC's coast. Tanya has a BFA in theatre and a certificate in public participation & engagement.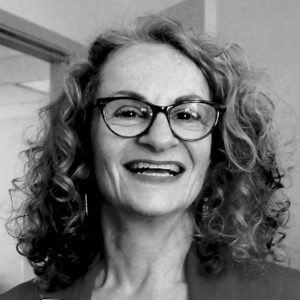 Avril Orloff works with organizations and communities to activate joy, connection, learning and change. As a visual practitioner since 2006, she draws out people's ideas (literally and figuratively), using words and images to help them gain clarity, reach alignment, and tell their stories in compelling ways. As a meeting designer and facilitator, she employs methods that are both purposeful and playful to crack open rigid patterns and allow new ideas and ways of relating to emerge. At the centre of Avril's work is the drive to create moments, and whole environments, in which complexity is welcome, change is exhilarating, and we can all bring more of ourselves to the table.
Minh Ngo brings a unique combination of scientific inquiry, experiential learning and an entrepreneurial mindset to the intersection of instructional design and illustration. Minh got her start in visual facilitation in 2012 when she completed her graduate studies using visual research methodologies to examine the social determinants of success for first generation farmers in Ontario. She completed a Certificate in Adult Training and Development at the University of Toronto, specializing in teaching applications of design and visual thinking in the workplace (2014). Minh has a Masters in Human Geography from Carleton University.