We offer a full suite of visual and graphic recording services that can be mixed and matched to create a truly unique experience for any audience. We are passionate about interactivity: graphics should welcome audience input, action, and ideas… they should not be untouchable pieces of art. We are excited by the intersection of technology and learning, and how this can enhance understanding of complex or multi-layered topics.
Whether it's live drawing and creative facilitation in virtual meetings, blending augmented reality with live graphic recording, creating interactive infographics for users to discover hidden information, or storytelling through quirky animations… we're obsessed with innovative uses of visuals and technology to facilitate dialogue.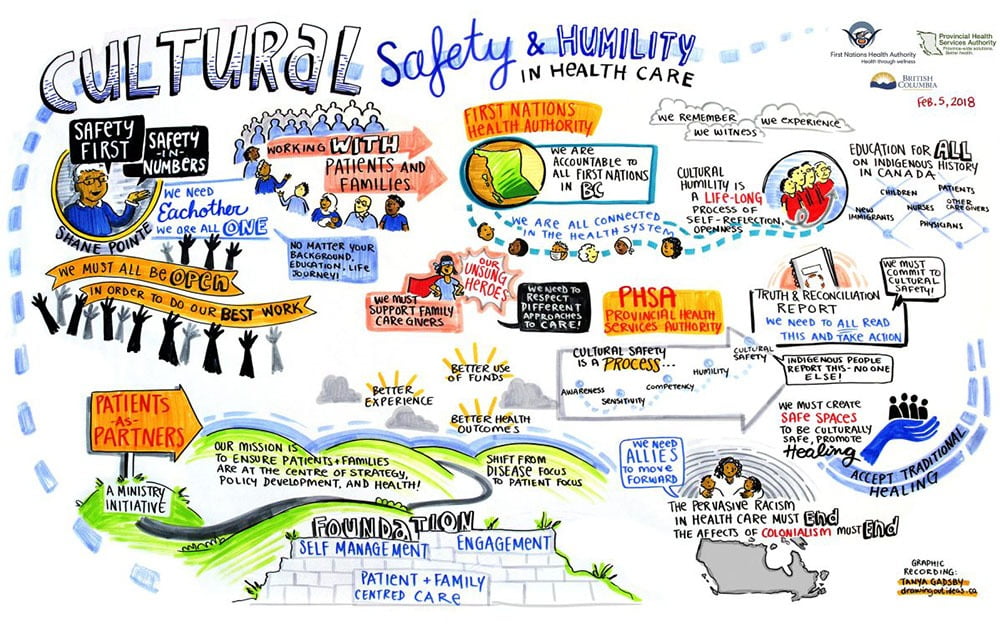 We've been working digitally since 2010 and offer a range of formats for virtual meetings. We're skilled at integrating graphics with an agenda so they facilitate dialogue, use images unique to your topics, incorporate feedback in real time, and have a strategy for using the graphics after the meeting.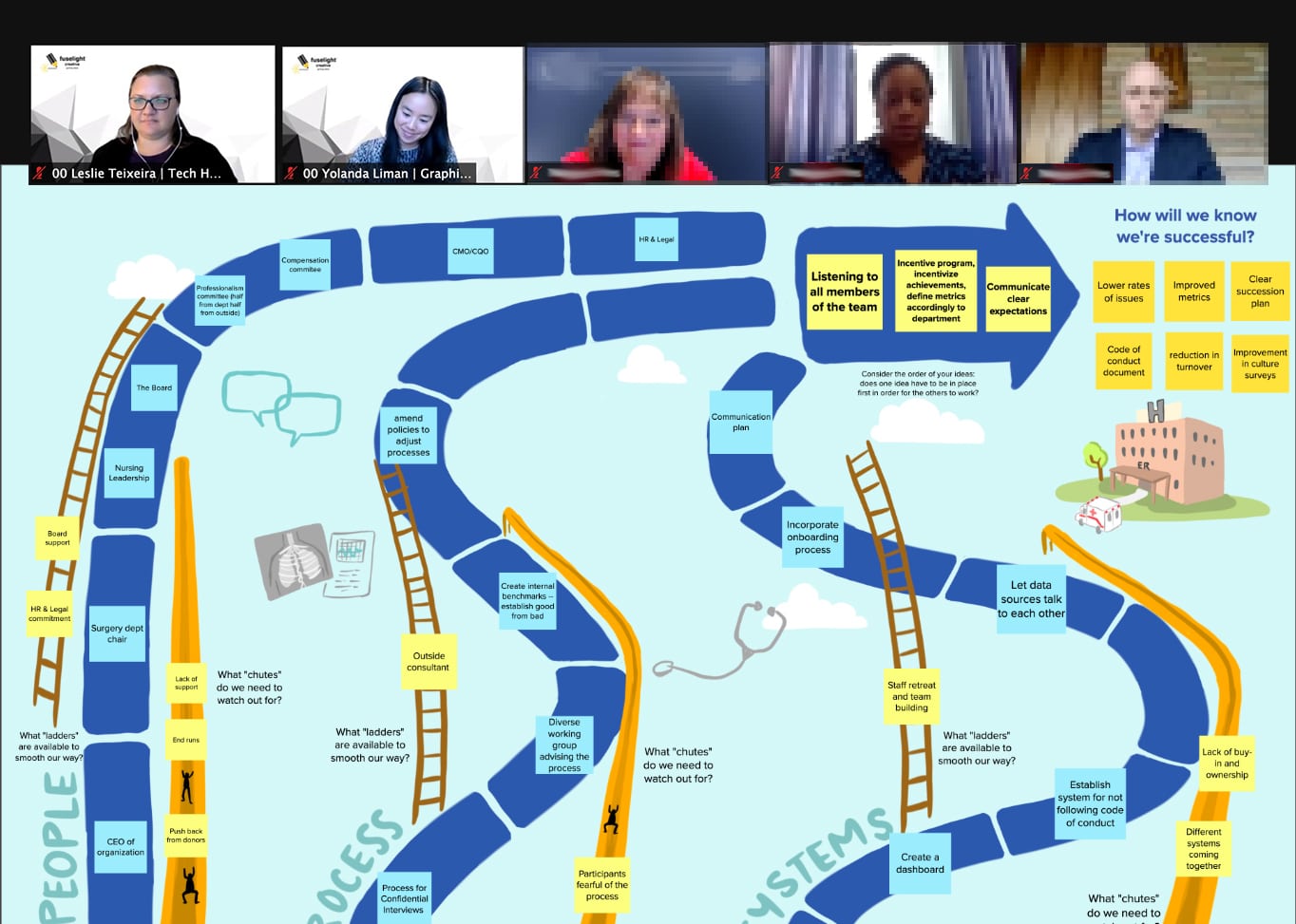 With a background in stage management and event design, we are fluent in a range of virtual facilitation techniques. We've hosted small executive retreats, 300-person interactive sessions, and events with people experiencing hearing impairment.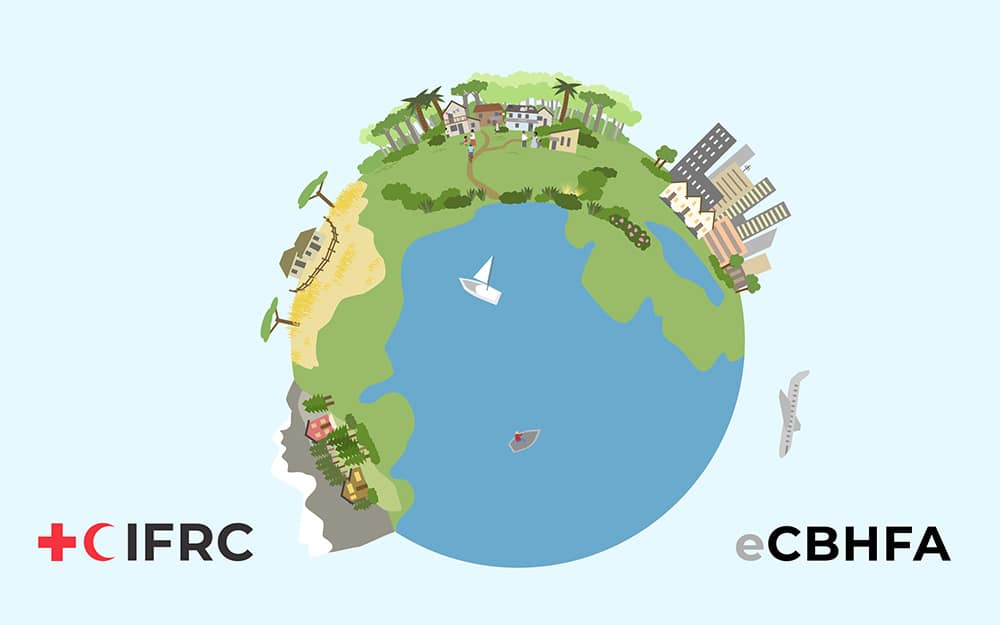 Explainer Videos
Our animations explain complex topics through memorable storytelling. Whether it's a simple whiteboard video, a detailed explainer video, or more polished 2D graphics – we have an animation style for every project. We partner with our clients from initial concepting through script writing, storyboarding, animation, and editing.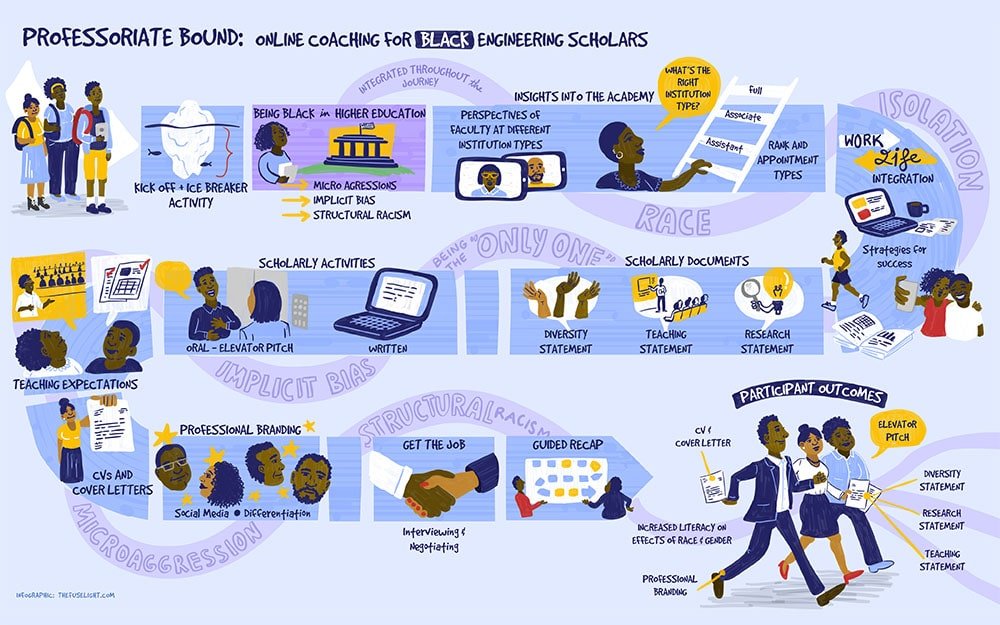 Infographics map out your concepts in a concise one-pager that can be shared online and in presentations, or as printed hand-outs and large posters. Infographics can be made interactive with image or data pop ups. We've translated dense strategic plans into "visual executive summaries," mapped out curriculums and training plans, designed journey maps of pathways through a system, and summarized research papers into visual reports.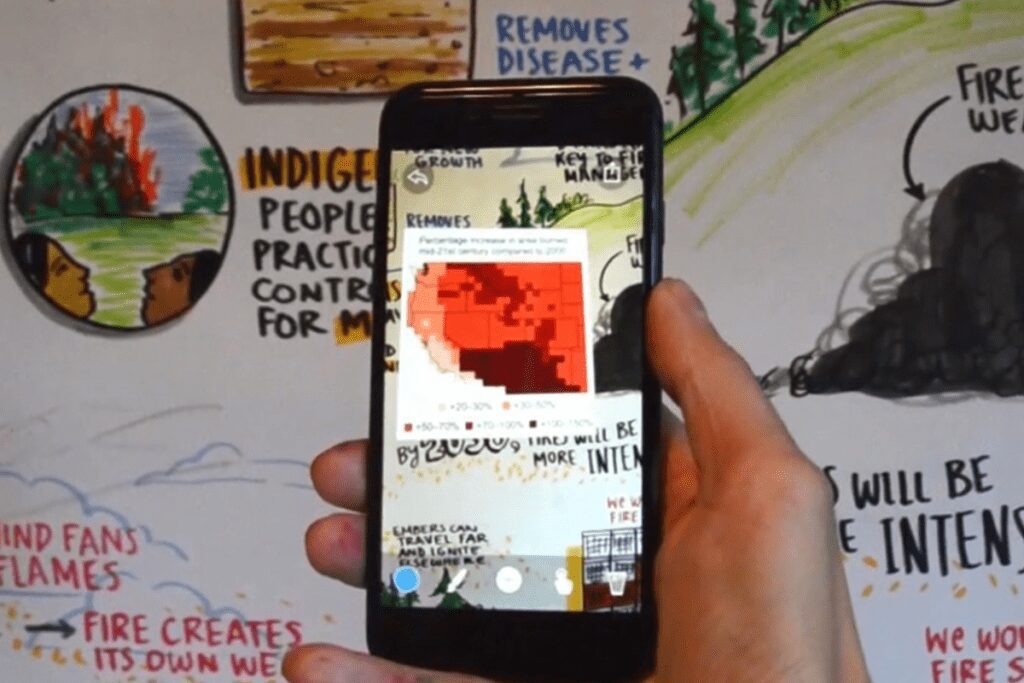 Augmented reality (AR) is a tool for annotating graphic recordings or large posters. When a viewer scans their phone across the graphic, images, videos, and web links pop up in AR.
Virtual reality is about creating an experience for the viewer, and taking them on a journey through a 3D graphic recording.