Infographics are a powerful way of translating dense strategies, research, science, or data into succinct visual summaries. Infographics can be static images, or they can be made interactive and "clickable" for the viewer to explore content.
We are fluent in a wide range of graphic styles to target different audiences, and align with an organization's branding and communication.
Infographics are designed over a series of drafts, in close collaboration with you to ensure your key messages are clear and the content and visuals are accurate. Have questions? Check out our FAQ page to learn more about infographics.
Learn more below about the process of designing an infographic, and different formats.
Infographics, Interactive Infographic
Digital Graphic Recording, Graphic Recording, Infographics
Ways of Enhancing Infographics
Interactive buttons and pop-ups
On the completed infographic, we can place "clickable" bubbles that people can click or hover over and additional data, images, or PDFs pop up. Infographics work best when they are a visual summary of content, so this is an excellent way of layering in annotation and sources on the infographic without overcrowding it with content. The infographic becomes a hub of resources and links.
Augmented Reality
We can embed augmented reality on the infographic. This means anyone viewing the infographic can scan their smart phone across and different images, videos, data, or links pop up in relevant sections of the infographic.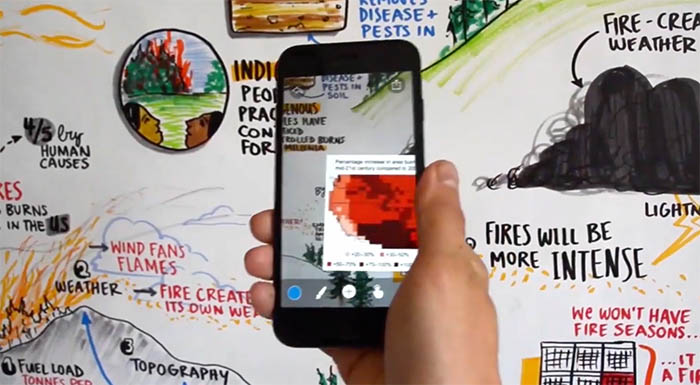 "Fill in the blank" version of the infographic
If you're planning to bring the infographic to workshops or simply want to have a "hands on" option, we can provide a version that is blank for filling in information, or black and white for colouring.
For example, if you're hosting breakout groups at a conference, prepare a poster-sized version of the infographic that is "missing" information, and have groups chat about what they would add or include on the graphic. This can also translate to virtual spaces by having groups work on a virtual version of the infographic.
Use images in the infographic in other materials
The icons, scenes, banners and other elements in the infographic can be separated out as images for use in other materials. For example, icons on websites, graphics for presentations or educational materials.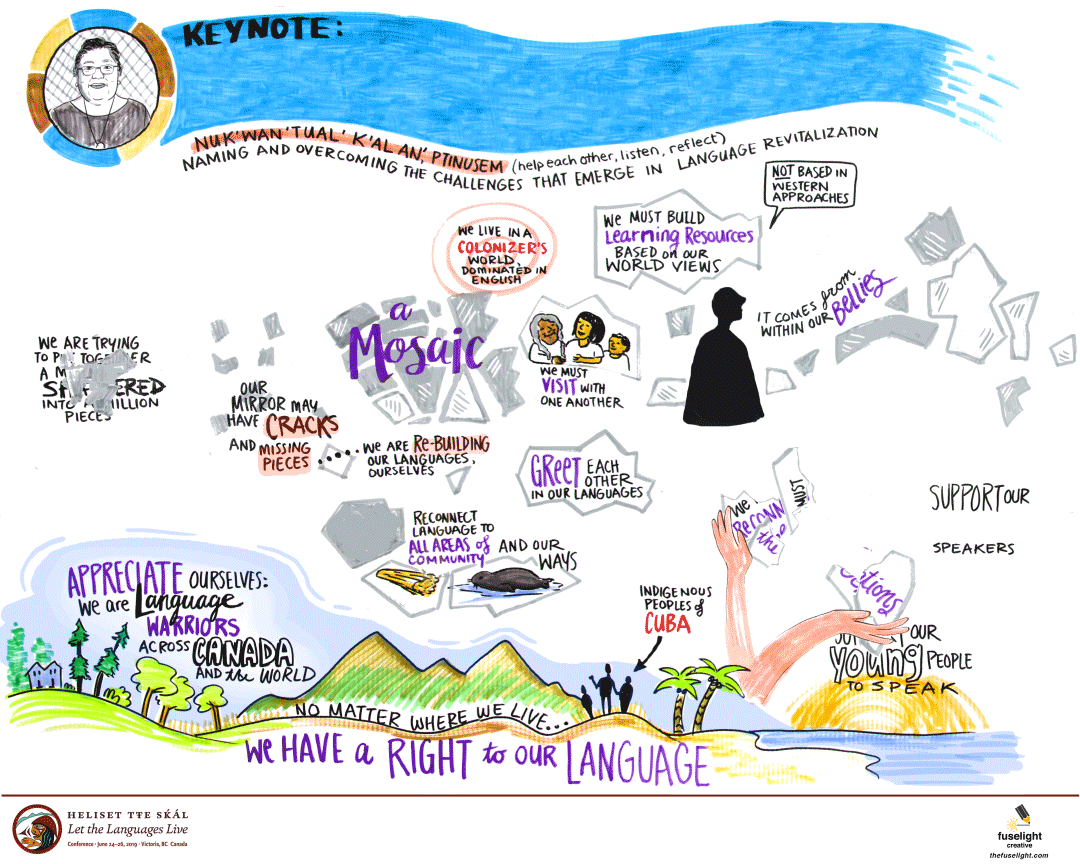 Animated GIF
Rather than just being a static image, the infographic can have embedded animations so content is revealed, objects move, or a process is demonstrated. Check out this animated infographic example.
Animated Video
The infographic can be turned into a lively animated video — check out our animations to learn more about the process.