We are a woman-owned and operated visual facilitation company with team members across North America, but our home base is in Victoria & Vancouver, BC on the unceded territories of the Lekwungen, W̱SÁNEĆ, and xʷməθkʷəy̓əm peoples.
Founded in 2010 by Tanya Gadsby, our areas of focus are climate science, health & human rights, and collaboration with Indigenous Nations and communities.
Fuselight's mission is finding story in the complex. We do this through innovative uses of graphic recording, animation, infographics, and augmented reality / virtual reality (AR/VR).
We are passionate about pushing the boundaries of graphic facilitation so that it is tailored to each project, authentic to the culture and people in the room, and is as inclusive and diverse as possible. We are always exploring how technology can enhance learning and building our clients' digital literacy so they can bring techniques back to their teams.
Where does the name "Fuselight" come from?
Our founder, Tanya Gadsby, grew up in Nunavut and the Yukon. Every New Year's Eve, her family would have a bonfire, even if it was –30. From a tiny strike of a match, a little "fuselight" would grow into a towering fire. Tanya was always inspired by how a tiny flicker could transform a cold night into warmth and light, and circle people around to share stories, inspiration, and joy.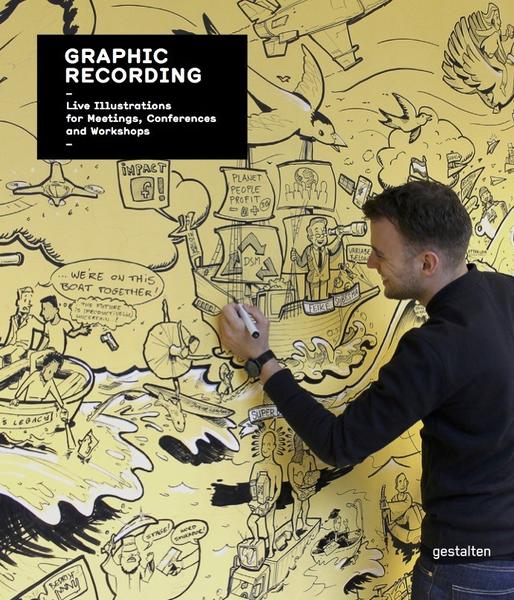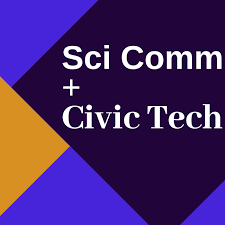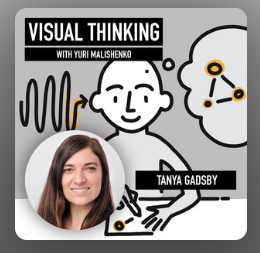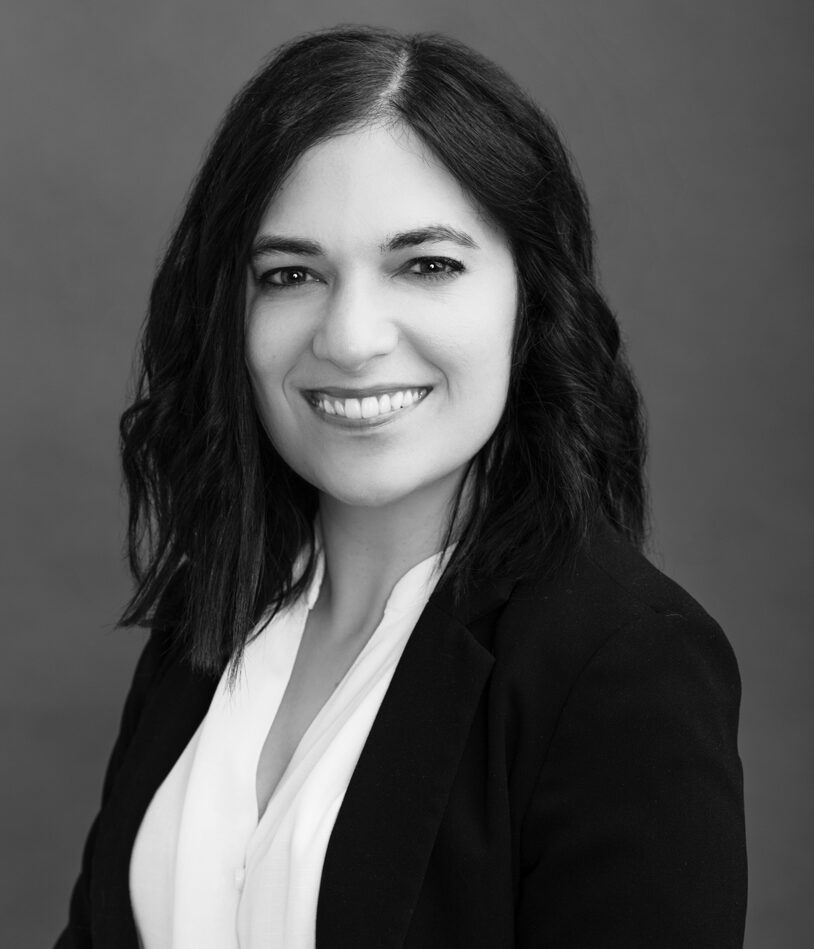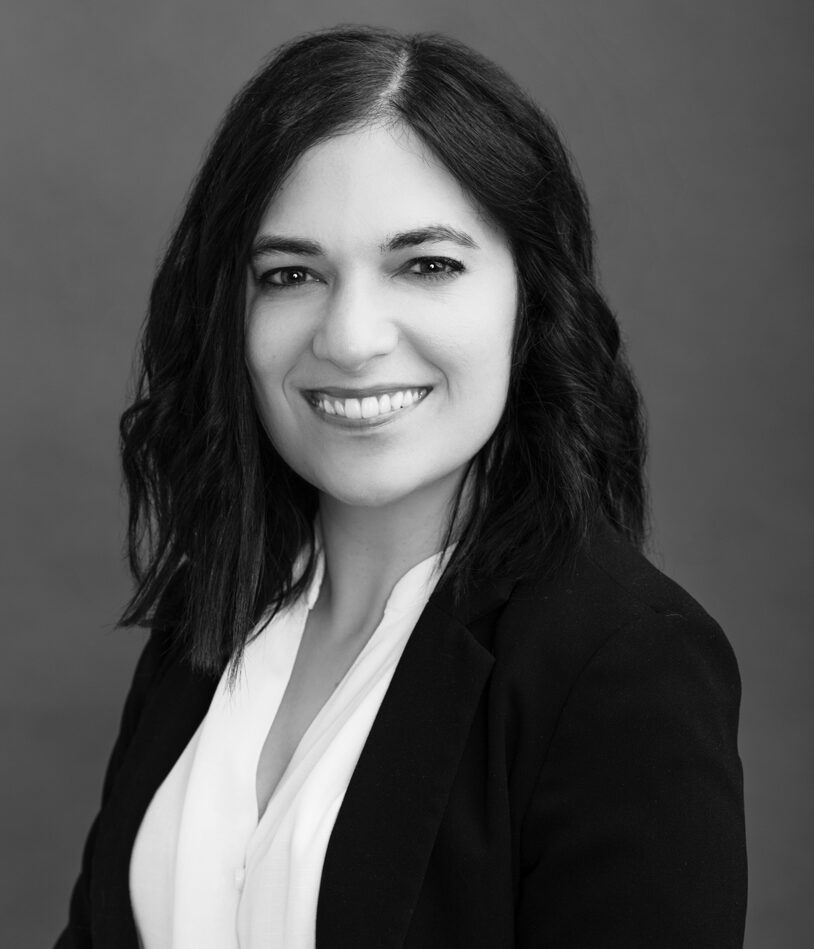 Tanya Gadsby, BFA
Creative Director & Graphic Facilitator
Tanya Gadsby is the founder of Fuselight Creative and has seventeen years of experience working in event design and audience engagement. Over the last thirteen years, Tanya has focused on health care, collaborations with Indigenous Nations & communities, and climate science. She specializes at strategic and customized use of graphic facilitation so it deepens dialogue, creates a safe space for sharing, is flexible to the group's needs, and is a core part of the work moving forward. Tanya is constantly testing new ways of using graphics and technology to facilitate learning and connection — whether it's virtual or digital graphic recording, augmented reality, interactive infographics, or experimenting with new animation techniques.
Tanya has a Bachelor of Fine Arts in Theatre & Writing from the University of Victoria, and is trained in community engagement through the International Association for Public Participation (IAP2). Born in New Zealand, and of Māori / Ukrainian / Scottish descent, Tanya grew up in Iqaluit, Nunavut, and Whitehorse, Yukon. She resides in Victoria, British Columbia on the unceded traditional territory of the Lekwungen and W̱SÁNEĆ peoples.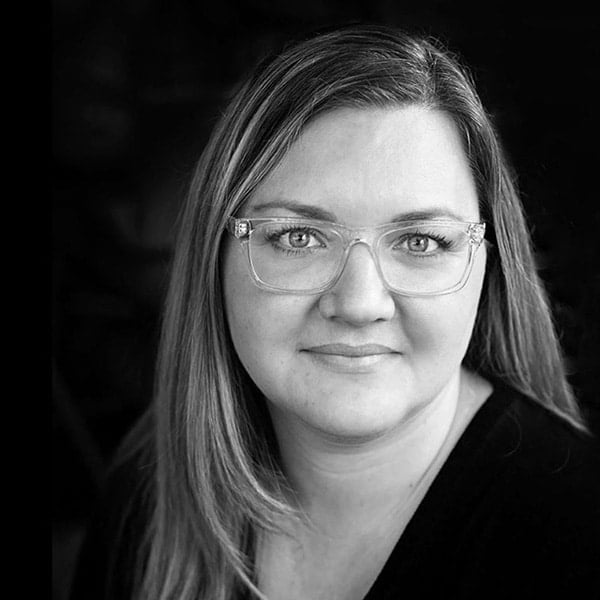 Leslie Teixeira, OBM
Operations Manager
Leslie has been Fuselight's organizational and systems expert since 2015. As Operations Manager, she ensures every project is on task and on schedule. With an office management and administrative career spanning over 20 years, Leslie continues to grow and remain current on business and technology trends, and best practices in operations management. She also serves as our lead tech host for virtual meetings of all sizes. Leslie has a certificate in business management and resides in Chilliwack, British Columbia on the unceded traditional territory of the Stó:lō Nation.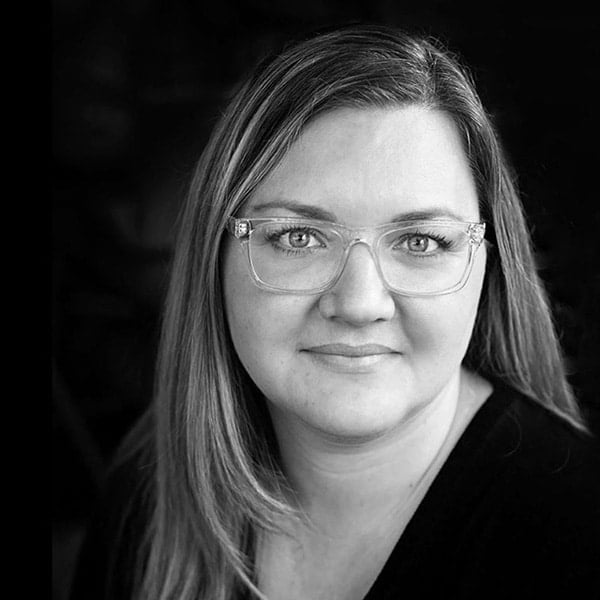 Brittany Datchko
Graphic Recorder & Animator
Brittany graduated with a Diploma in Sequential Arts in 2011. She specializes in women's rights, LGBTQ2S+ rights, mental health, and elevating marginalized voices. She maintains a strong focus on diversity and inclusion in her work, and adapts her graphic recording to align with different cultures, wisdom, and world views.
Brittany enjoys graphic recording at in-person events, from small executive retreats to 500+ person gatherings. She has collaborated with many Indigenous Nations, strategic retreats, and health & patient engagement sessions. She lives on the territory of the Mississaugas of the Credit, the Anishnabeg, the Chippewa, the Haudenosaunee, and the Wendat peoples, currently also known as Toronto, Ontario.
Minh Ngo
Infographic Designer & Animator
Minh brings a unique combination of scientific inquiry, experiential learning and an entrepreneurial mindset to the intersection of instructional design and illustration. She got her start in information design in 2012 when she completed her graduate studies using visual research methodologies to examine the social determinants of success for first generation farmers in Ontario. She completed a Certificate in Adult Training and Development at the University of Toronto, specializing in teaching applications of design and visual thinking in the workplace (2014).
Minh has a Masters in Human Geography from Carleton University. Minh has collaborated with many Nations across BC, including the National Indigenous Fisheries Institute, TRICORP, Takla Lake First Nation, Esquimalt Songhees First Nation, Cowichan Tribes, International Indigenous Languages Conference, Treaty 6 / 7 / 8 (Alberta), and FNESS Yunesi'tin.
She resides in Victoria, British Columbia on the unceded traditional territory of the Lekwungen and W̱SÁNEĆ peoples.
We've curated a trusted team of graphic recorders, whiteboard animators, and infographic artists based across North America to help support our projects. These are people who embody Fuselight's vision for igniting ideas and bring a wealth of experience across a range of industries — including federal government, engineering, climate and environment, non-profits, technology, corporate strategy, among many others.
When we align the right person for the job, that's when visuals have an authentic and lasting impact on audiences.
Heather Collett
Animator
Heather has 10+ years of experience in Canadian broadcasting, health care, and education fields. Graduating from George Brown's School of Design, she launched her career creating games and web content at the surge of the digital media wave, garnering international awards for her copywriting and design contributions.
With a focus on visual storytelling, Heather now "draws for change" fostering clarity and engagement. Heather thinks deeply about metaphors and layouts that enhance understanding of complex subjects – from gastrointestinal diseases to illustrating the health care crisis. She is a master at 2D graphics and whiteboard-style videos. Heather resides on the unceded territories of the Ho-de-no-sau-nee-ga, Anishinabewaki ᐊᓂᔑᓈᐯᐗᑭ, Attiwonderonk (Neutral), Mississaugas of the Credit First Nation and Mississauga peoples, currently also known as Guelph, Ontario.
Constanze Link
Animator
Constanze is a talented animator & motion designer. With a Bachelor's Degree in New Media from the Merz Akademie in Germany, she has been creating motion graphics and innovative designs since 2014.
She's had the privilege of collaborating with PR firms, advertising agencies, and creatives across Canada, pushing the boundaries of visual storytelling.
Constanze resides on the unceded traditional territories of the W̱SÁNEĆ peoples, also currently known as Victoria, BC.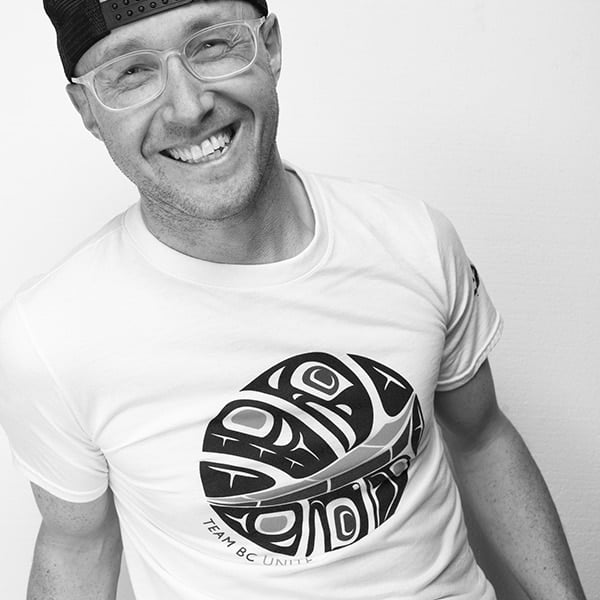 Jamin Zuroski
Graphic Designer
Jamin is a Namgis First Nations Artist, residing in Victoria, BC. Jamin holds mixed ancestry from Ukrainian and Polish on his father's side and Namgis First Nation on his mothers side. The Gigalgam Cook family comes Alert Bay, which is located on Cormorant Island. Alert Bay sits on the regional lands of the Kwakwaka'wakw, the Kwak'wala speaking peoples.
For the past 25 years, Jamin has practiced and worked with a variety of artists, community members, organizations, businesses, schools, friendship centres, municipalities and government on a variety of cultural projects and initiatives. Some of the current mediums he works with are cedar wood carving, cedar and glass sandblasting, mural painting, canvas painting, chalk ,and computer graphics.
jaminzuroski.com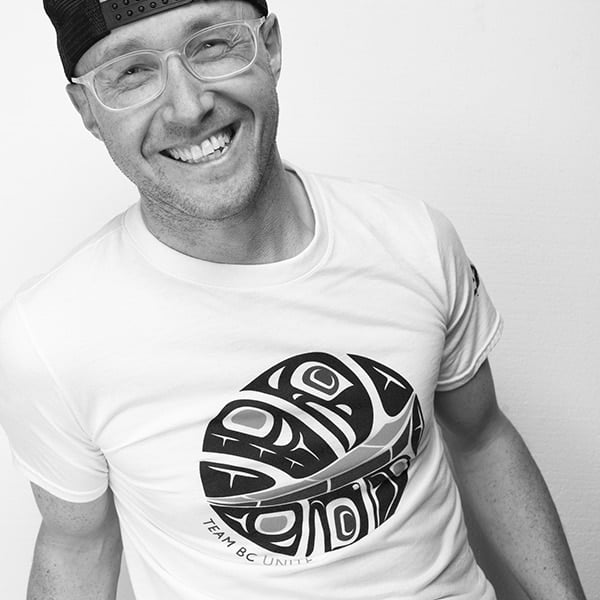 Rosanna von Sacken
Facilitator
Rosanna has been working with groups, organizations and communities in the public, private and non-profit sectors for over 20 years.
Certified as a Professional Facilitator (CPF) through the International Association of Facilitators (IAF), her primary work is group process design and facilitation, which compliment wonderfully with her coaching and consulting work. She is also a visual thinker and communicator, incorporating graphics into her work. She is people-centric, outcomes and results-oriented, and she brings an engaging and interactive approach to her work, whether it is leadership / team development, strategic visioning, courageous conversations, action planning or multi-stakeholders engagement, personal coaching or consulting.
She is a FIRO-Element B Certified Practitioner. FIRO Element B is a powerful instrument that can help clients learn about and better understand behaviours based on what we do and get in the areas of Inclusion, Control and Openness.
Rosanna resides on the unceded traditional territories of the W̱SÁNEĆ peoples, also currently known as Victoria, BC.
Adriana Contreras
Graphic Recorder & Animator
Adriana is a bilingual graphic recorder, illustrator, and designer (English/Spanish). As a visual practitioner, her role is to listen deeply, help make connections, capture information, tell stories and communicate ideas. Through her work, Adriana has supported projects in the fields of migrant justice, racial equity, cultural safety, health, education, among others.
Adriana was born in Bogotá, Colombia and immigrated to Canada, with her family in 1998, at the age of fifteen. She completed her BFA at SFU School for the Contemporary Arts in 2006 and has worked and volunteered with numerous Arts, Culture and Community organizations for 20 years.
Finding story in the complex doesn't just happen through drawing live in a meeting or putting together a quirky animation. It's only possible by living our values in every aspect of our work. Whether it's the first email from a client interested in our services, to our deep research and prep ahead of a project, to how we present ourselves in a conference, we strive to inspire and delight our clients each step of the way.
Authenticity
We "listen to lead" with our clients – we operate as visual strategists, customizing our approach and making suggestions based on the needs of our clients and the audience they want to engage.
We research to understand our clients' culture, style of communication, goals, challenges, and complexities before setting our creative minds to work. We use visuals unique to a client's topics (avoiding cliché images), and design experiences that are authentic for the audience and deepen knowledge and understanding of a topic.
We continuously ask for feedback from our clients before, during, and after a project, and are constantly making course corrections to ensure the visuals are facilitating dialogue.
Diversity & Inclusion
We are inclusive of all voices, world views, and diversity in our work, and are not afraid to push clients and ourselves to consider who we are not including.
We strive to match the right visual practitioner on our team for each project, and are committed to developing and supporting talent local to different cultures, communities, and world views.
We operate with cultural humility and work to check our unconscious biases. We are committed to life-long learning about histories of colonialism, Indigenous peoples, and world cultures.
Professionalism & Integrity
We work with respect and humility, both in our preparation and planning for a project, and in the conference space.
We align ourselves with the client's culture – this means we are flexible to meet the client where they're at, change our approach "on the fly" to support a group's needs, and present ourselves professionally at all times.
We work with integrity – we mean what we say and are committed to delivering our best.
We say "no" to projects that don't align with our values or are not action-oriented.
Innovation
Doing the same thing over and over means we're standing still. We are passionate about pushing the boundaries of visuals and how they're used to facilitate dialogue, always keeping in mind what will best engage an audience and achieve a client's goals:
We are proud members of the International Forum of Visual Practitioners